The Messengers
Topic starter
23/04/2015 8:01 PM
Αλλη μία ενδιαφέρουσα σειρά φαντασίας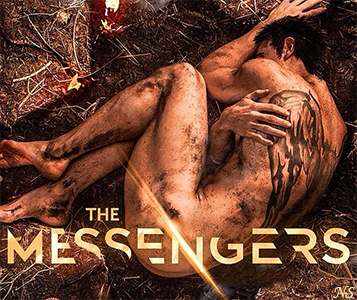 When a mysterious object falls out of the sky, it sends out a massive shock wave. 5 strangers, 4 in the southern USA and 1 in Mexico, drop dead when they're hit by the shock wave, only to miraculously return to life. Soon, they begin realize that they have new supernatural abilities and that they are fated to fight, together, against the coming Rapture.
TWITTER: https://twitter.com/Escorts_Forum
https://web.facebook.com/ioannis.nikolaos.1
Σελίδα : https://facebook.com/Adult-Forum-Gr-537449389932374/
Γκρουπ https://www.facebook.com/groups/852911848172406/
ακουσα για μη συνεχιση 2ης σεζον..
Έχουν παιχτεί μόνο 2 επεισόδια και το προμοτάρει το Supernatural οπότε είναι πολύ νωρίς να ξέρουμε κάτι τέτοιο.
Μας εχουν πριξει τα παπαρια με τους αγγελους μετα το supernatural ολοι βαζουν αγγελους και γνωστο το παραμυθι ποτε δν υπαρχει θεος η ο θεος εχει φυγει βλεπε supernatural dominion κ αλλα