Karin Schubert: Orgien Der Wollust/Orgia libera
Topic starter
09/11/2017 6:00 PM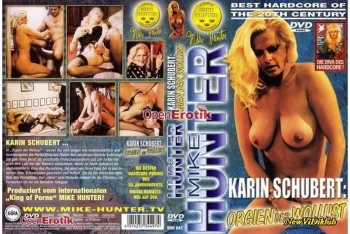 Duration: 0154
Language: German
Director: Paolo di Tosto
Studio: Mike Hunter Video
Cast:
 # Denise Dior
 # Karin Schubert
 # Marie-Christine Veroda
 # Marina Kiss
Description: An indomitable Karin Schubert (known as Lucky Damiani, the lustful grandmother in Red Riding Hood) steals all households, including domestic servants, turning the action towards the end of the film into a grand orgy.
Extra information:
File size: 802.92 Mb (841,924,608 bytes)
Duration: 01: 22: 54.200 (124355 frames)
Subtitles: No
Video quality: VHSRip
Video format: AVI
Video codec: DivX
Audio codec: MP3
Video: 720x576 (1.25: 1), 25 fps, DivX Codec 5.05 ~ 1248 kbps avg, 0.12 bit / pixel
Audio: 44.100 kHz, MPEG Layer 3, 2 ch, ~ 95.87 kbps avg
Size:803 MB

https://ourl.io/RTb7j
http://oke.io/Xweq
http://m3x.pw/5MXEBj
https://ourl.io/xxW6z
ΓΙα να θυμούνται οι παλιοί!!